Darcy Ward Chirporactor
CRM & Design
This solo professional wanted a way to address new client questions and concerns before they make their initial phone call. We created a website that positioned her as knowledgeable and trustworthy.
Her
Needs
Dr. Darcy believes that the more a client knows, the more likely they are to make that first call. And once they do, they'll be a better, more committed client.

Specializing in many areas of pain management and therapy, Darcy Ward was overflowing with information about her many treatment options — and had glowing testimonials. But how to get the word out? She needed an easy to use, attractive platform that makes attracting and maintaining client relationships effortless.
Our
Solutions
We designed a brand new website that built client trust by positioning her as both knowledgeable and friendly.

Clients could read about her different treatment options and therapies before making first contact. Testimonials and videos were featured prominently that assured clients they would receive quality treatment. Concerns could be put to rest before the initial appointment so that sessions are focused on the client's therapy. Best of all, she could maximize her office time by keeping all of her client communication in one place.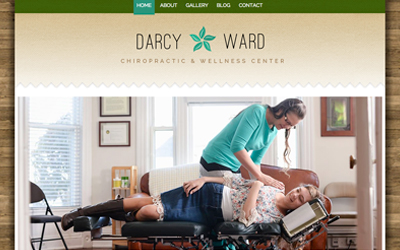 Website Platform

Our website builder allowed Dr. Darcy to add, edit and organize as much content as she wanted to educate clients. And because her customers used both mobile and desktop devices, we optimized the site to attract clients no matter what device they used.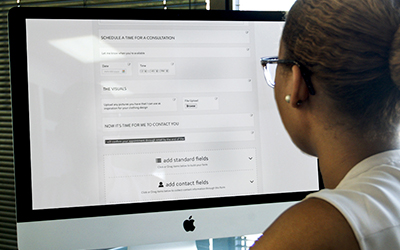 Integrated CRM

We activated the Client Relationship Manager on her site, so Dr. Darcy was able to collect leads, manage contacts and follow-up with potential customers all in one place. This streamlined relationship manager allowed her to spend less time managing her clients — and more time treating them.