Gate City Butcher
Custom Design & SEO Service
Going solo, this local business needed to compete in search and convince their customers to return for more. We optimized their SEO and gave them the tools to keep in touch with their best customers.
Their
Needs
After severing ties with a national chain, Gate City Butcher needed a new website and branding to set them apart from the crowd. They also wanted to let customers know that they were the same business they loved — only better.

The trouble was, they had a business to run with little time to get their digital presence sorted out. They needed a solid website (and fast!) complete with SEO, Customer Relationship Tools, and a unified social media strategy to keep visitors informed about specials, new offerings, and packages.
Our
Solutions
With their new logo and name in hand, we designed an integrated website that left customers feeling secure that the business they love was only changing name (and adding some great products & services to boot!).

The site we designed is more user-friendly, displays on all mobile devices, and is packed full of great SEO to ensure it shows up on the local networks. We also worked with Gate City Butcher to develop a branded Facebook page that maintains consistent branding and messaging across all of their digital platforms.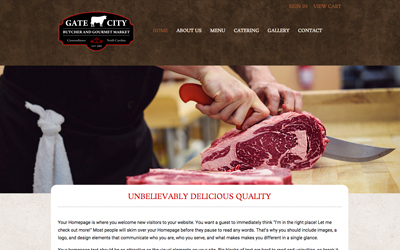 Custom Website Design

Our design team created a modern, mobile, responsive website that makes their company stand head and shoulders above the local competition.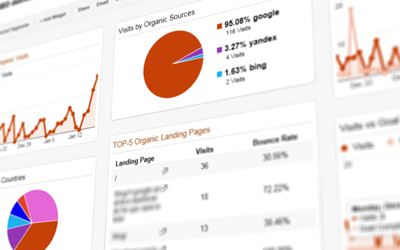 SEO Service

Our SEO service optimized their website to rank in local Google results. We created title tags, meta-descriptions, and on-page content that matched customer search results.