SYNC Conference
Custom Website & Logo Design
This growing photography conference was looking for a rebrand that reflected their new focus and direction. Our Designers crafted a fresh visual identity, then translated that into a modern logo and website.
Their
Needs
Facing a tight economy, SYNC struggled to attract more members to their national photography conference.

In order to boost attendance and grow hype around their event, SYNC needed a fresh new look that would not only reflect their new focus but also attract a more youthful crowd.
Our
Solutions
We worked to understand SYNC's market, audience and positioning. In conducting our research, we found that while visitors still wanted to attend, they were necessarily more selective in how they spent their training dollars.

With this deeper understanding, we helped to establish a new brand and curriculum with a fresh visual identity that excited visitors and helped them get over the registration hump.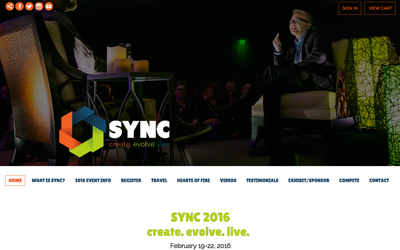 Custom Design

Our Designers created a layout that modernized the look and feel of SYNC's aging website. Bold new messaging built hype and spoke to a younger audience while ecommerce features were added to enable online ticket purchases.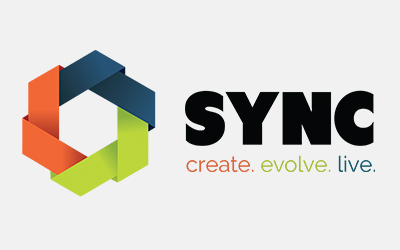 Logo Design

We created a bright, modern logo that looks attractive on SYNC's website, promotional materials and event banners. The new logo updates and enlivens the brand and creates consistency across all of SYNC's marketing platforms.