Clubhouse For Men Salon
Website Desgin & Custom Logo
Their mission: create the best grooming experience for men, period. Our solution? Smart design that lets their personality shine and branding to marry a solid online presence with growing offline buzz.
Their
Needs
The Clubhouse was doing brisk business thanks to word-of-mouth marketing, but Megan and Rosann needed a professional web presence that would expand their horizons to more than friends of friends (...of friends of friends!)

However with hair to cut and customers to pamper (read: drink beers with), there was shockingly little time left over for stellar web design and branding.
Our
Solutions
We started by creating a signature visual identity that matched the company's brand, then we applied it to a new website design and logo. The result is a welcoming site that oozes luxury and masculinity while presenting the Clubhouse as a fun, pampering experience for men.

Their logo is equally infused with their unique personality, and is instantly recognizable — whether splashed across their storefront, homepage, business cards, or signature beer koozies.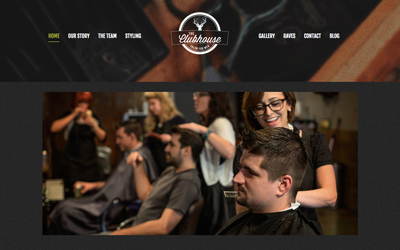 Website Design

Our Design team created a website layout that invited new customers to connect with the business. The design also created the feeling of fun and sophistication that the salon is known for.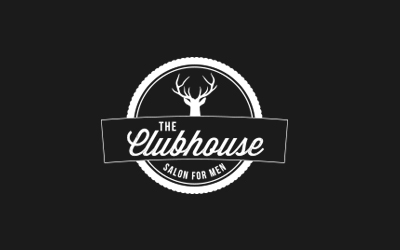 Logo Design

We created a logo that immediately communicated the Clubhouse's specialty. Their mark looks attractive in any format, from business cards to social media profiles.